Welcome to another Free App section. The apps below will change daily. The apps will be from Google PlayStore, Apple AppStore, Amazon Store or even Cydia. Just remember that apps go on sale for free on pretty much every store but the sale can end fast so be sure to check out all of the apps below before these sales end.
Pixel Weather – Forecast
Normally $0.99.
Simple and cute weather forecast application with pixel style 🙂

– Display current location weather, including temperature, relative humidity
, probability of precipitation, precipitation, wind direction & speed;
– Display widget;
– Display future six days weather forecast;
– Display current location AQI (Air Quality Index) / PM2.5 / PM10 / SO2 / CO …;
– Display and change Celsius temperature and Fahrenheit temperature;
– Display current location detailed street or city information;
– Add and display Widget function.

If you like this application please kindly give 5 stars and it will keep updating with more features. Any feedback and recommendation please click Email icon in settings.

Next version features:
– Add customize cities globally and display its current weather;
– Add weather forecast for all cities;
– Add more air quality data;
– Add air quality data for all cities.
Download Pixel Weather – Forecast
Aero Fish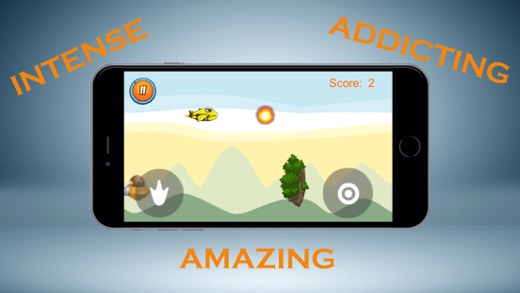 All in-app purchases currently free.
Aero Fish is an addicting arcade game, there are 3 playable characters all providing a different gameplay experience.

The characters you have to choose from are Yellow (basic), Orange (a little crazy) and Red (All out mayhem).

Test yourself against the challenging course of obstacles which come your way. Avoid the rocks and shoot the enemies to attain a high score.

No flappy nonsense here, this is straight up mayhem! You think you have what it takes? then why not test yourself with this amazingly, addicting endless go90 game!

But beware………this game may become too addicting and take over your day to day life. Worth the risk? We certainly think so!

Challenge your friends through GameCenter and social media to see who is the top player. Do you have what it takes to be number one on our leaderboard? Who knows there maybe a special prize for the person who can stay there the longest.
Dark Night Browser
Normally $1.99.
Do you think your iPhone is too bright in the dark?
Do you have a problem about eye strain and fatigue when you surf the web?

If so, Let Dark Night Browser protect your eyes now.
Dark Night Browser is Eye care web browser come with all standard features that web browser should have and also plus many advanced features for an advanced user.
Pinball Breaker Forever
Normally $1.99.
Pinball Breaker Forever merges pinball and brick breaking mechanics to produce a supercharged twitchy randomly generated endless gaming experience, with a vibe from the 80's! Easy to play, hard to master!!

Monster-Blocks appear in waves and slowly go down the screen one after the other. Protect your city from the invaders by destroying the blocks before they reach the bottom of the screen.
Download Pinball Breaker Forever
This Way – auto rotating map
Normally $0.99.
This Way is a map app that rotates by itself to match where you're heading, so it's easier for those who can't read maps.

As you get closer to your destination, the map zooms in automatically, so you can check confirm where you are by comparing it to your surroundings.

You can specify your destination by the following ways
– Type address or coordinates manually
– Copy address or coordinates and the app recognizes automatically
– Use address in address book
– Choose where a picture was taken.
Download This Way – auto rotating map
Tiny Defense 2
Normally $2.99.
The army of evil Machines is back. The Minirobots need your help once again. Welcome to Tiny Defense 2!

Games Finder – 9.5 out of 10 –
Appgefahren.de – 5 out of 5 –

Tiny Defense 2 is a whole new level of the cutting-edge and charming gameplay in the sequel to the original title that hit millions of people. Now it's back with newly enhanced gameplay, cartoon-style graphics, and tons of new content. Take command of the Minirobot forces and defend the planet against hordes of brutal Machines!
Fast|Food|Diary
Normally $0.99.
Welcome to Fast|Food|Diary, the easiest way to count your calories, control your weight and enjoy the Fast Food you love.
– enjoy modern Fast Food
– balance your diet
– save calories
– control your weight
– measure your progress
– stay healthy
Fine Print:
These are paid iPhone and iPad apps that have been made available for free for a limited time by their developers. These sales could end an hour from now or a week from now. We do guarantee that they are free when you get to it but that it was free when this post was published. Only click on an app if it says "get." DO NOT click on price. If you see a price it is no longer free. Via BGR. AppGratis, AppStore and Google PlayStore.